Naomi Hooks
It's just funny sometimes. While Naomi announced today that she would withdraw from the French Open, in Paris (where I  was born and grew up) later on I was reading bell hooks on black women and she writes: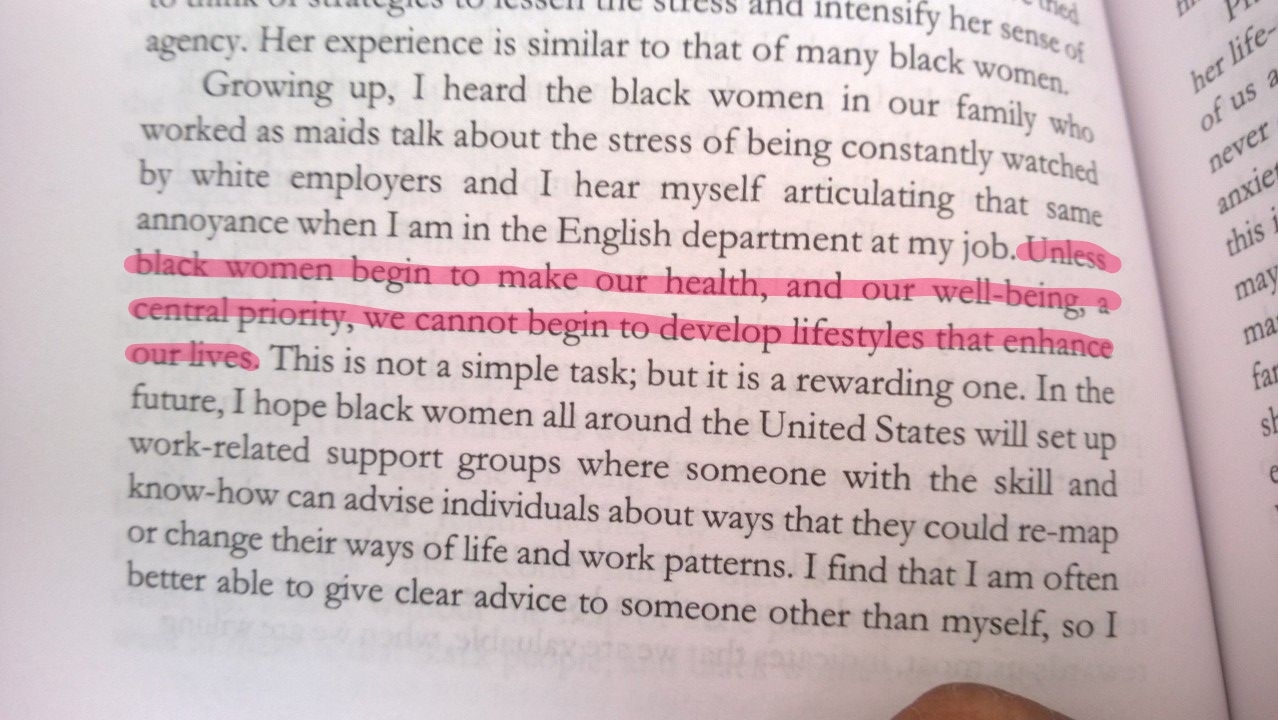 This is not a simple task indeed. Naomi chose health after probably pondering for years about it. Now she's at the top of the tennis world, she is mistakenly perceived as ungrateful. She only wants to live a good life. Once again, it shows that filthy wealth and fame are not what make one happy.
She might also understand that this might cost her some opportunities in the future for any cause for which she would need media coverage for.
C'est la vie.