Columbo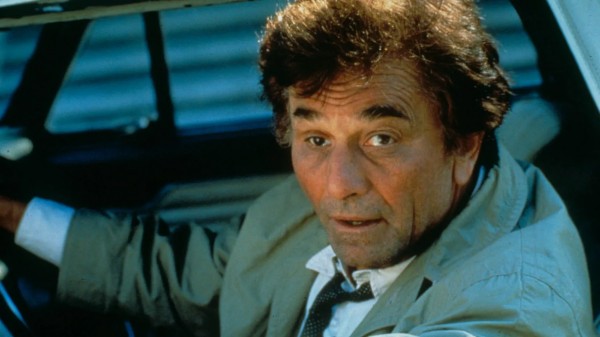 Apparently the world still loves 1970s detective show Columbo. It's good! And like the article says, "Whereas series on streaming services often stretch out story arcs over as many episodes as is profitable, with a string of mini-cliff hangers, Columbo shoots its shot immediately: you see the killer, their backstory, motive and the deed itself within 20 minutes, before Columbo even arrives on screen."
Grandma absolutely loved that show and I got into it with her, back in the days when the reruns were rerunning.
Another thing I hadn't realized before reading that article is that Columbo happens in Los Angeles! I was watching this from the floor of a French countryside home usually during fall and winter, aka Grey Weather.
And now I remember that actually, sometimes exteriors with the very large, sunny Californian blue sky in the back and our detective in a trench coat sniffing around looked definitely off.
I kind of want to watch many episodes, giggling at murders.