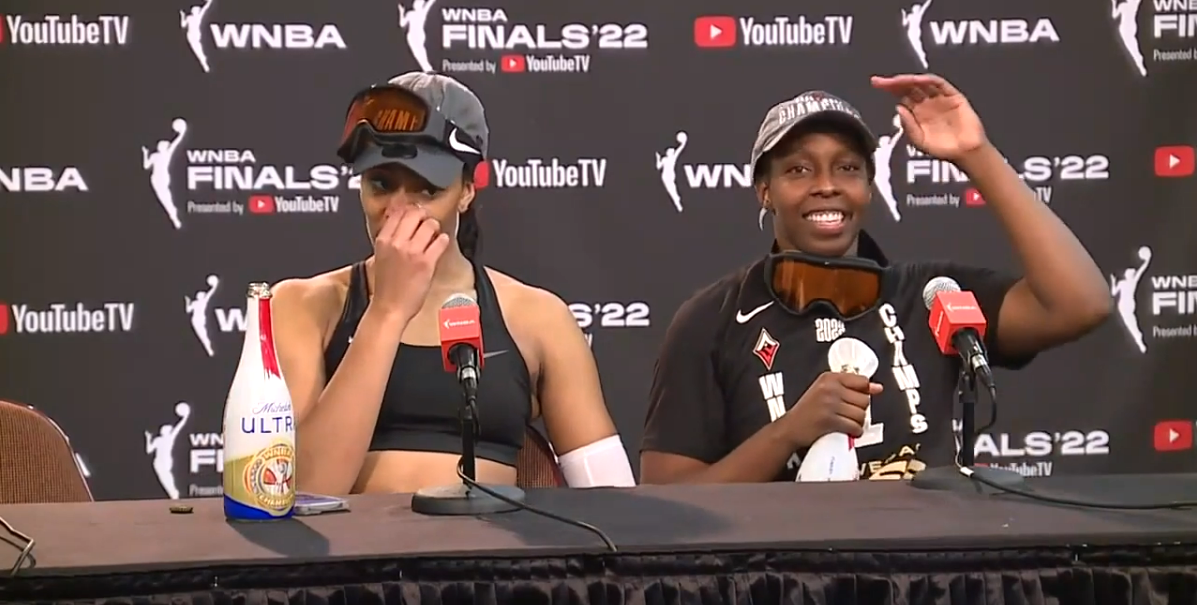 A'ja picking her nose during the press conference. Not a fuck was given anymore. As it should!
She wears number 22 and got her first Championship in 22. Chelsea just won her second WNBA championship while being Finals MVP. A'ja was this year's MVP and DPOY. That's some incredible achievement here.
Becky Hammon, the coach. I mean, it's amazing. Working in the NBA for years, interviewing and being dismissed when trying to coach a team, she left the NBA, got the job for the Aces, wins Coach of the Year AND a title on her first run. HELLO? FOH
The entire team played so, so well. I'm saying 90s Bulls, 2014 Spurs, current Warriors well. That game 3 against Seattle is when I thought to myself, "oh they're winning this entire shit". Kelsey Plum was incredible, Riquna Williams put those games away, Jackie Young was phenomenal (she won Most Improved Player this year). Everyone did their jobs perfectly. It's so pretty to see something click between people. Teamwork.
Discipline, practice, big hearts.
I love those women. Congrats y'all.