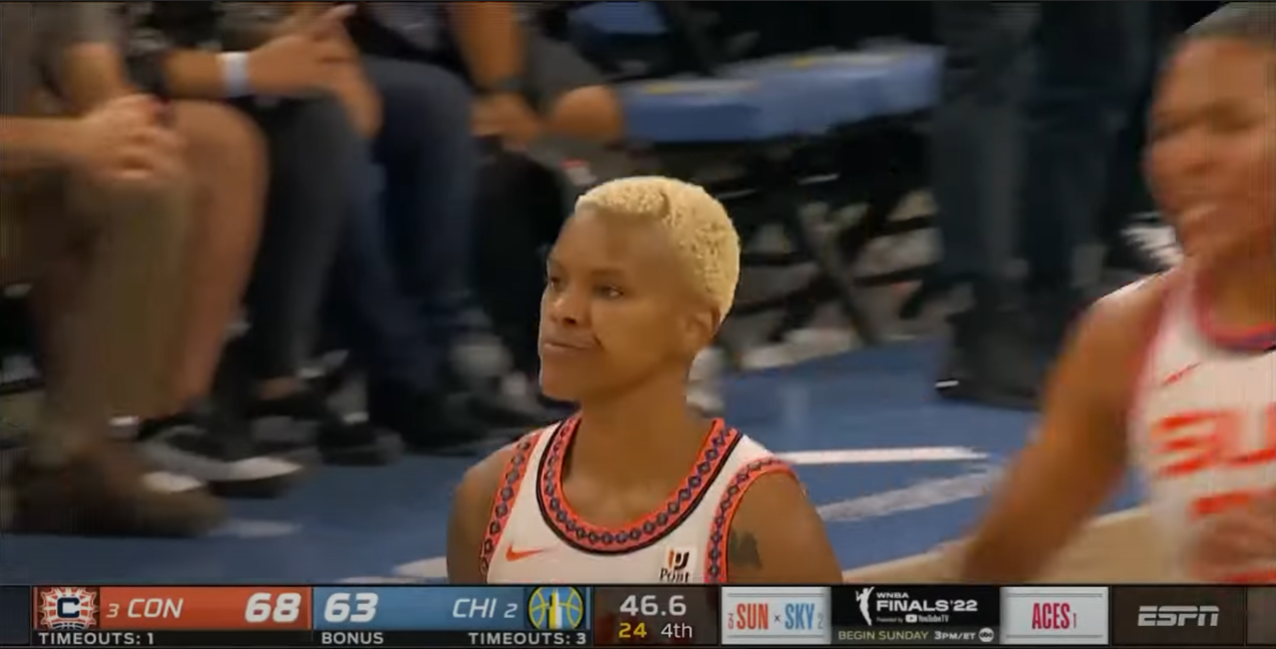 Chicago Sky was the favorite but Connecticut Sun was on point.
That block from Jonquel "FOH" Jones got me jumping.
And then Courtney Williams, above, sunk a midrange jumper -that thing that most basketball analytical dudes say is the worst but regularly wins games at the last second- to put the game away and her face says it all. done deal, bitch
After that, Dewanna Bonner made her free throws and screamed so hard and for so long, it was incredible to watch.
Finals incoming!