I have a book with the complete works of Zaha Hadid. She designed that bad boy:
It looks like a frozen Eva. This is a real building in Hong-Kong.
It is spectacular, but I can't stop thinking about layouts and how it feels inside. Does it feel great? How are heating and cooling? Are you constantly lost between floors? How expensive is it to maintain a state-of-the-art building like this? Say a custom panel needs to be replaced, how does it work?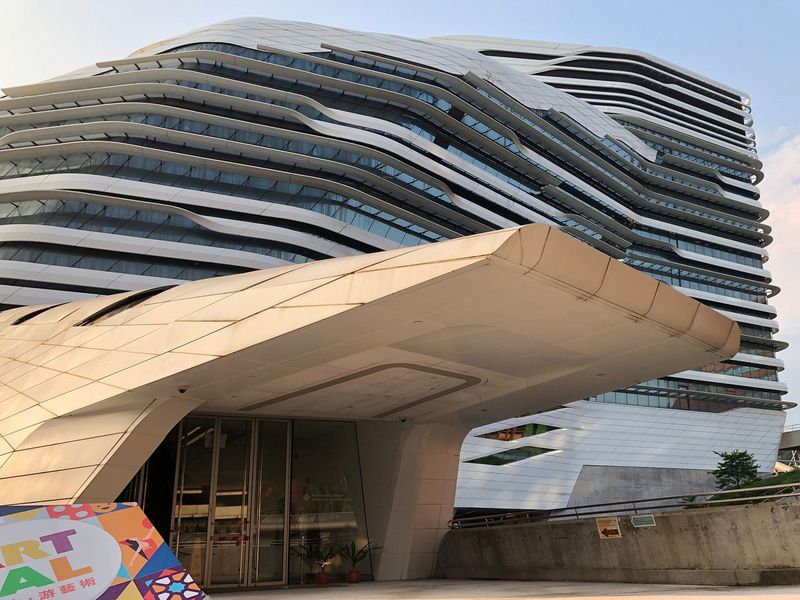 Inspiring for sure.