Raw like sushi2020
Who was talking about "raw dogging reality" first? @jaboukie right?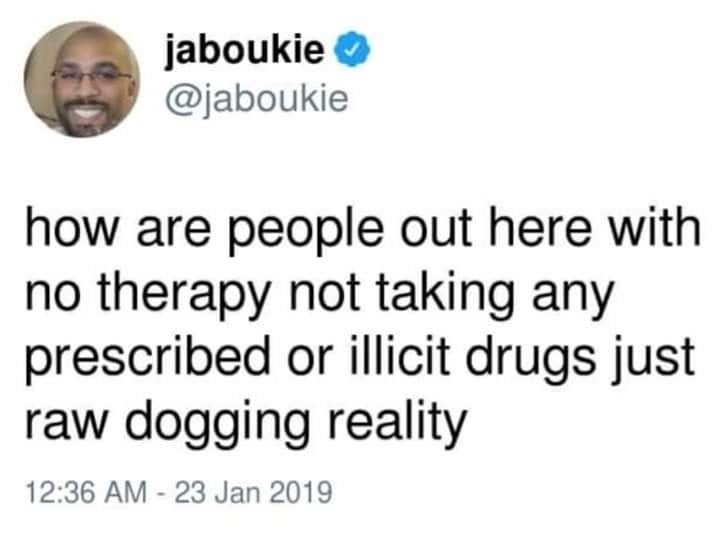 (2 years ago almost, dang).
Man, I have indeed been partaking in this grinding activity. The only things keeping me up are the sun, water, some herbs and coffee. Barely any entertainment. Just daydreaming with music on. I'm Goku on Namec strong at this. And a bad consumer.
The great thing though, is that the next time I'll have my crib and my girl we'll be able to "re" watch everything and everything to me will be like "oh I heard about that!". So I'll be laughing my ass off or get into the show for real and she'll be even more into me, watching my reactions to iconic moments.
Like, people talk about Ted Lasso a lot these days. I know Jason Sudeikis, I know he's hilarious and I don't know anything about Ted, but I'm sure I'll love it in 2024. Hopefully earlier than that now it's for sure because I just said it.
Meanwhile things are exhausting out there try to hibernate, friends.