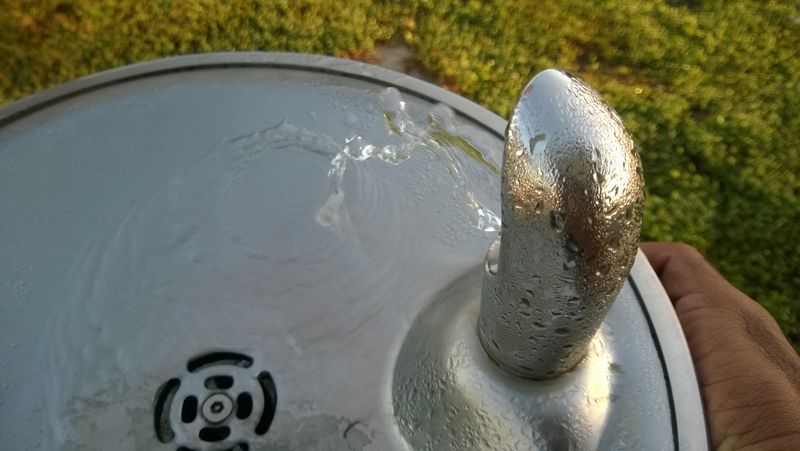 Dear future,
This is a picture of free, clean, public, crisp and fresh water in Los Angeles in 2022.
Pressing the physical button where my hand is, the water comes out from the tiny hose behind the fountain head, and I am about to drink this exquisite beverage for about 30 or 40 seconds straight from it.
Then I'll inhale some air, and press the button again, feeling water's power going through my limbs.
And then I'll do it all over again.
I hope that you'll have the same privilege, dear future.