Arango, Acapulco
Okay,
If I had one house I'd love to visit and stay for a week at, it's this one: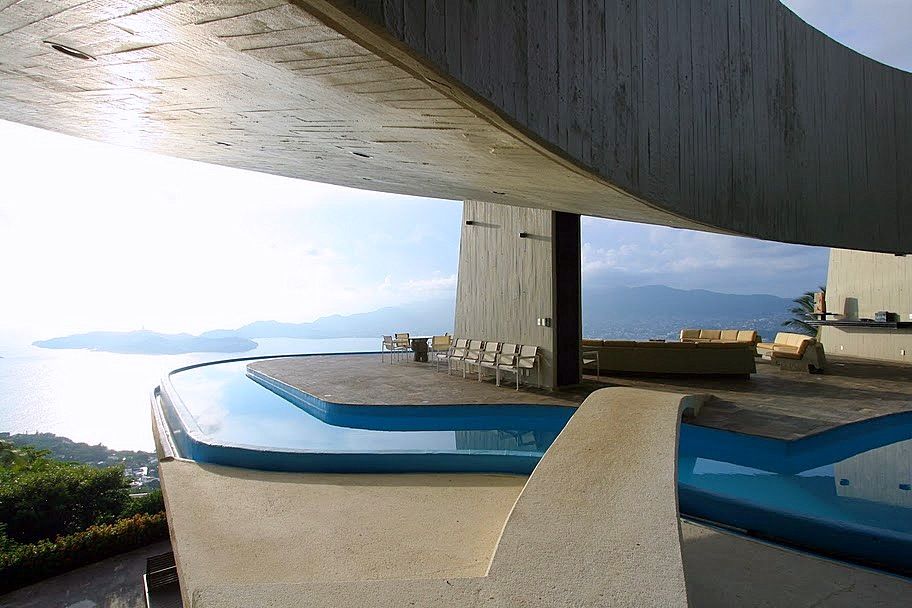 The Arango House, Acapulco, Mexico. Built in 1973. By John Lautner, duh.
I wouldn't know how to act, honestly. Would I jump in the water, doing pull up on the bridge or would I be swimming around the open air living room as fast as I can, giggling like a hysterical sugar rushed kid, or would I just be quiet and take it all in my soul while making sure I don't fall off anything? Someday, I'll find out. So there's this um, pool and then under and adjacent to the main structure: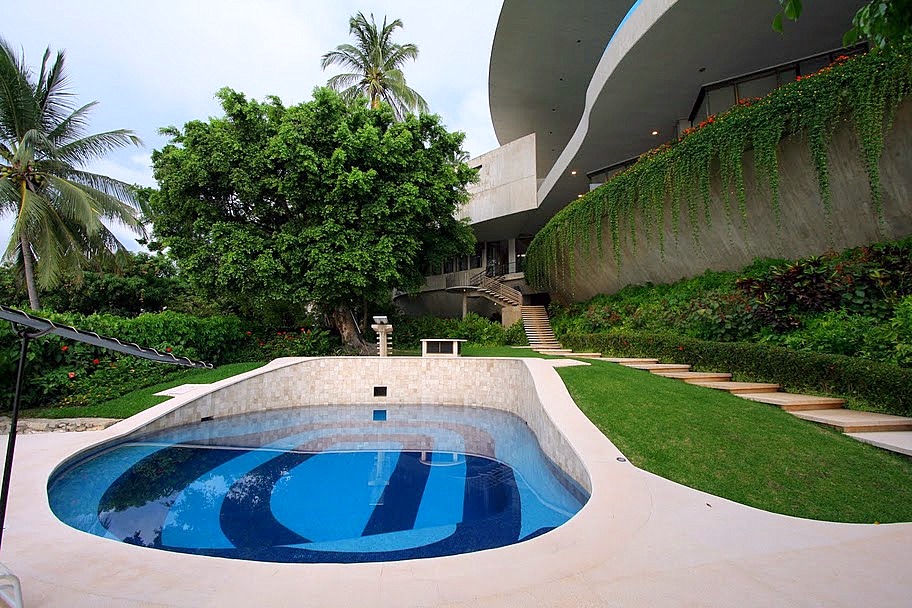 There's a real, deep pool. Would I change that for a lil skate park? Sure could. Guess what is under the El Camino pool?
Another pool. That's just a tub I guess. All I can see is myself in a robe walking slowly around this, constantly smiling at my boo. Hey, boo. Let's get in the tub, boo. I made you breakfast, boo. Let's do nothing, boo.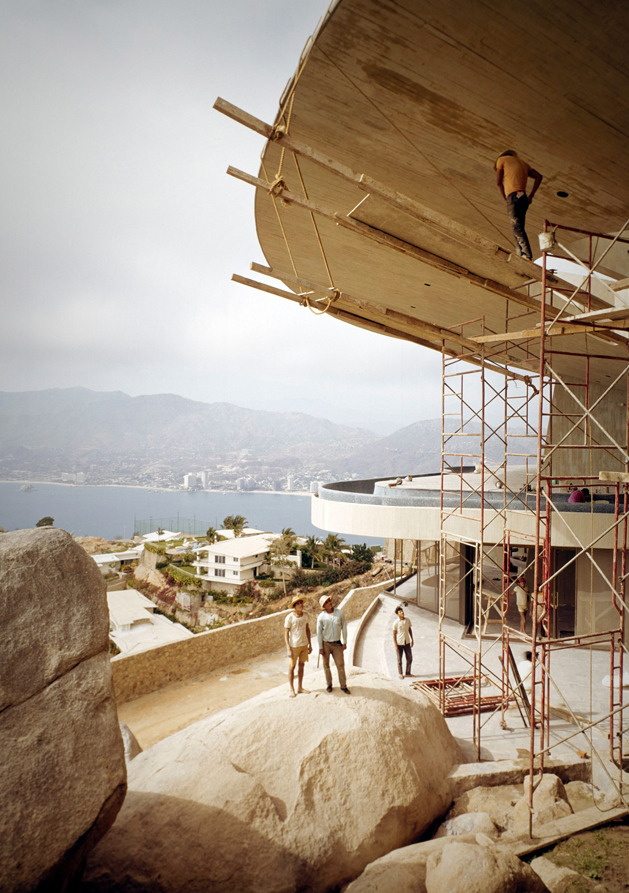 During construction. Built under a year. The engineers and workers did a stellar job. Concrete was poured. A whole lot. I enjoy the casual 70s shit where the dude is just standing up there without protection. He falls, he probably dies. He didn't fall and they finished that house that will look futuristic and incredible for absolutely forever.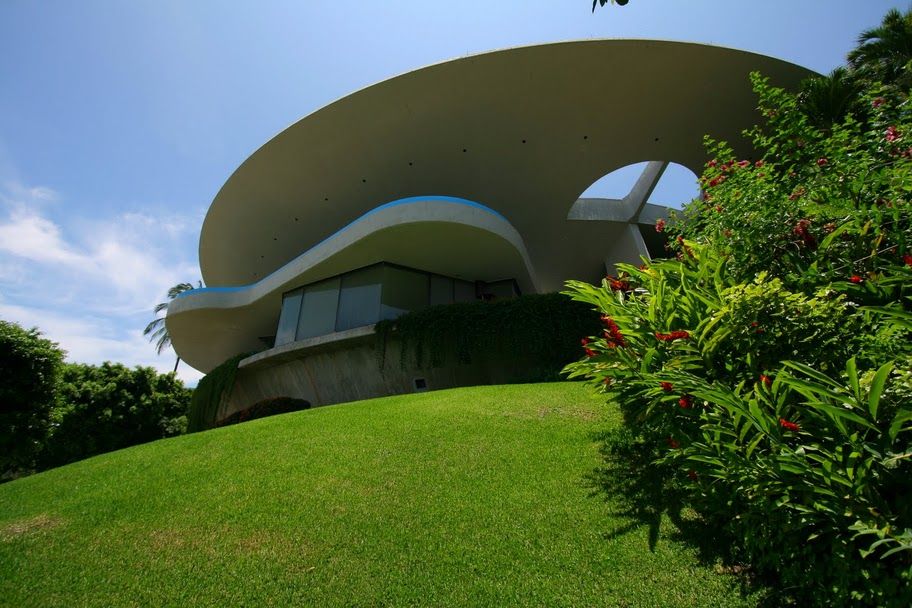 Period. Also, goddamn.