Thursday, February 11th, 2021
Someone posted this on social media and I had almost forgotten how black audio equipment was and how much I lusted on it. From top to bottom: radio, cassette tape, amp, equalizer (!), compact discs.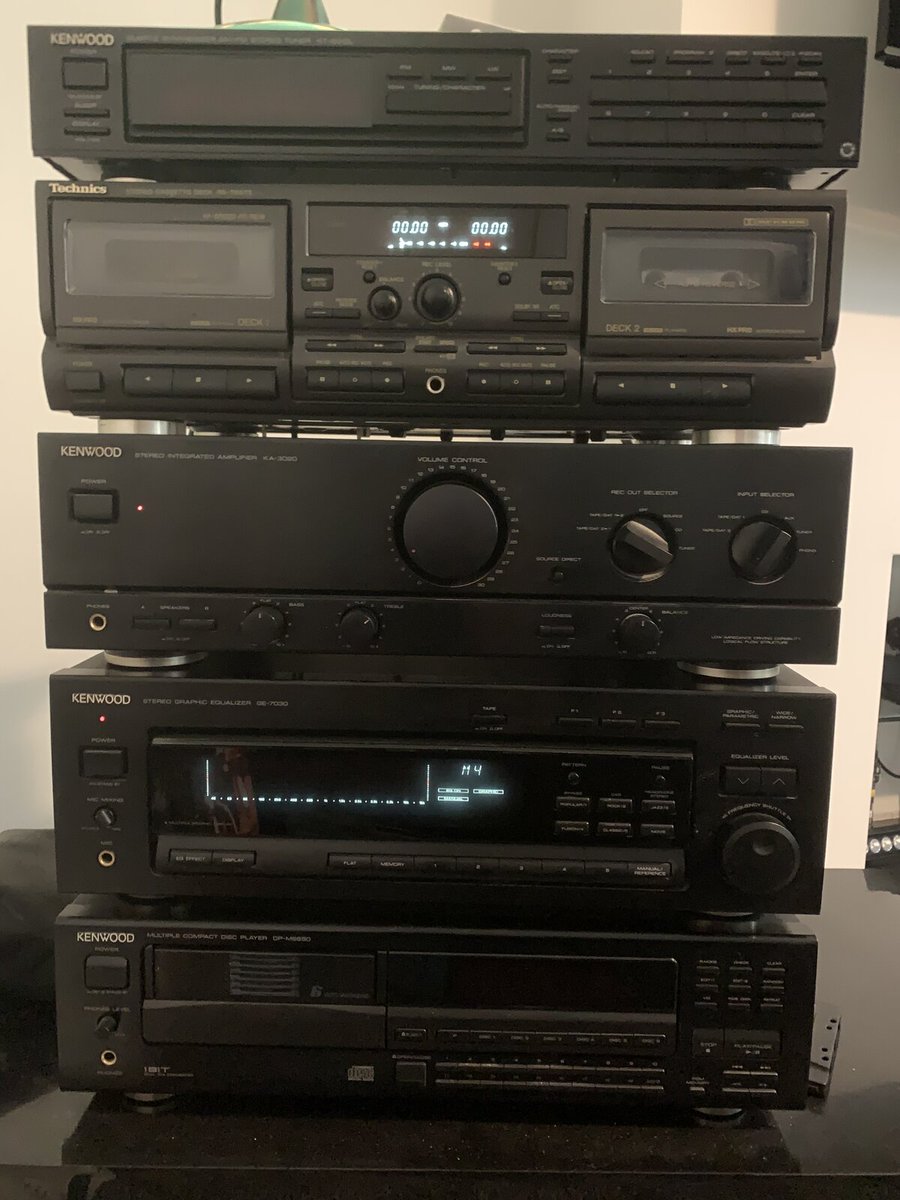 In the same day I saw this tweet: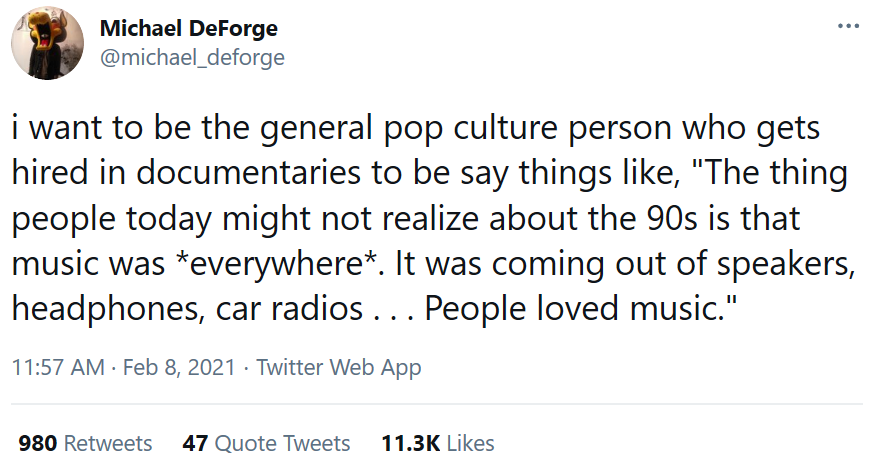 SHIT. THIS IS SO TRUE. EVERYTHING WAS ABOUT MUSIC. It was so important. Always checking the rock/metal aisles at the store almost every day, hanging out. Make sure to rewind side A for the walk to the bus. Batteries? Check. Equalizer killing the mids and boosting treble and bass? Double check. Checking parents' vinyls and toying with them? Yup. Reading liner notes, day dreaming about the recording process. Trying to dress like that mofo on the back of that album. What kind of snare is this???
Grunge. Britpop. G-Funk. Trip Hop. Drum & Bass. Alternative Everything. Acid House. Thrash Metal. It's like so many genres were created, birthed in the 80s and blossomed into very tasty music in the 90s.
Nothing was really about videos and shows, yet. That was entertainment. Music was culture.